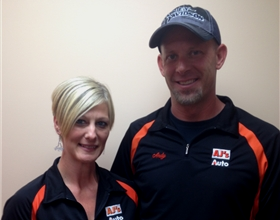 Giving the public quality used vehicles at prices under retail. We not only sell cars, trucks, and SUV's, we also carry a wide variety of motorcycles and recreational vehicles in season. As owners Andy and Jaline like to say "if we don't have it, we will find it!"
Take a look at our current inventory. If you don't see what you are looking for, contact us. Let us help you find the perfect vehicle or bike that fits your needs!

On our website, you can take advantage of several Internet technologies from the comfort of your own home. Remember, if you need to talk to us, we are only a phone call away. Our associates are available to help you with all your automobile needs. From sales to financing and even motorcycle insurance, we do it all while saving you money!